We, at Instarom Instalatii Romania have as a main goal to provide great quality equipments and customer services. We sell air conditioners, from the simpler split systems to the more sophisticated HEAT PUMPSMulti SplitMultiVVRV and other types of cooling and heating types.
Who We Are
Our air conditioning wholesale business serves Austria, Belgium, Bulgaria, Croatia, the Republic of Cyprus, the Czech Republic, Denmark, Estonia, Finland, France, Germany, Greece, Hungary, Ireland, Italy, Latvia, Lithuania, Luxembourg, Malta, the Netherlands, Poland, Portugal, Romania, Slovakia, Slovenia, Spain, and Sweden.
As a leading wholesaler with a extensive network of dealers, we offer not only competitive prices but also technical support. Our inventory includes a wide range of models and we pride ourselves on our fast delivery times.
We are interested in establishing partnerships with new clients. If you are interested, please send us an email.
Email us at contact@instarom.com to get your dealer account.
Location
Our offices are located in Aristide Pascal Street, no. 1, sector 3, Bucharest, Romania. Is near the city center, close to a major boulevard called Bdul. Unirii.
Phone/fax: 004021-326.22.10, 004021-326.22.20, 004021-326.22.30
Office hours: Monday to Friday 9:00-16:30
Email: contact@instarom.com
Fiscal informations
Instarom Instalatii Romania S.R.L.
Aristide Pascal Street, no. 1, sector 3, Bucharest
Chamber of Commerce: J40/22652/1992
VAT no.: RO359153
RO96 BRDE 441S V271 9167 4410
SWIFT CODE: BRDEROBU
Bank: BRD - Groupe Societe Generale
Address: Bd. Ion Mihalache, Nr. 1-7, Sector 1, Bucharest, Romania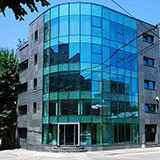 We represent world-famous brands in the area of heating, ventilation and air conditioning equipment. In addition to selling HVAC equipment, we provide consultancy services, as well as installation, after-sales support, and our own servicing, independently or in cooperation with the manufacturer. Our goal is to provide a fast and professional service to all our clients, and to adapt our solutions to their needs and requirements, as well as to achieve a long-term cooperation to our mutual satisfaction.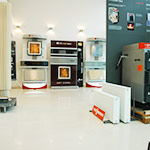 Great catalogue, deep technical knowledge, fast delivery, competitive prices. Born in 1992 with strong duty in the field of HVAC, our goal has always been to try products reliable and be able to offer the customer the opportunity to experience first-hand all the items of the brands most highly qualified in the field of air conditioning. Competence and professionalism in combination with enthusiasm and qualification allow us to offer solutions to end users and professionals. Careful selection of the products and skilful interweaving of qualification and professionalism are complemented by the expertise of a team ready to meet all the needs and solve all kinds of necessities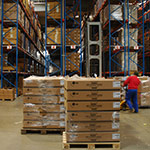 We strive to offer exceptionally-high standard of service to our customers by its price and quality of service. Not only are our products genuine-branded and in their brand new condition, they are offered to you at unbeatable competitive prices. Furthermore, our customer service team endeavours to give you peace of mind along your online purchase journey by handling all enquiries of yours promtly and efficiently. With us, you can rest assured that you are getting the best value from our amazing deals.